MOUSSIA USDIN
Moussia(also Marina and Maria)Usdin(named Uzdina as all Usdin females),my Grandaunt (myGrandfather's half sister)was born in Leningrad in 1919 to Beines Yankelevich Usdin(my Great Grandfather)and Sarah Levina ,his second wife.She was married in Russia to Roman Taitsel and has a son Boris(Vulf)who lives in Watertown(MA)
She emigrated to the United States in the 70ies and lived in Boston.I met her several times in Russia and in Boston and like her very much.
Marina and Boris.Boston 1989
Photo taken in 1974 in Leningrad.
From the left to right:
-Raya,born april 1,1957 to Georges Rozenblum and Sophia Usdin.She emigrated to the USA and lives in AZ.I met her many times in Russia,USA and here.
-Moussia Usdin
-Boris Usdin,born in 1937 to Vulf Usdin(one of my grandfather's brothers)and Mira Usdin.He lives in Toronto
-My father Serge Usdin born in 1923
-Sophia Usdin,Boris's sister and my father's first cousin.She was born in 1930 and lives in Toronto.
-Boris's first wife
Moussia in Israel with Semien(I don't know which one as there are two in the family(Dora's son and Rosa's son)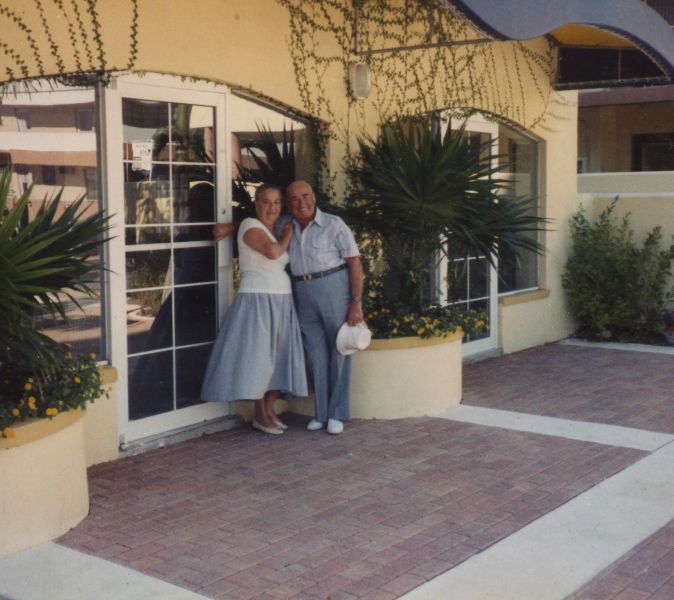 Moussia in 1989 in Miami
Moussia(also Maria and Marina)died 14 december 2003.
Name: Maria Uzdina
SSN: 031-60-4796
Last Residence: 02131 Roslindale, Suffolk, Massachusetts, United States of America
Born: 25 May 1919
Died: 14 Dec 2003
State (Year) SSN issued: Massachusetts (1980-1981 )